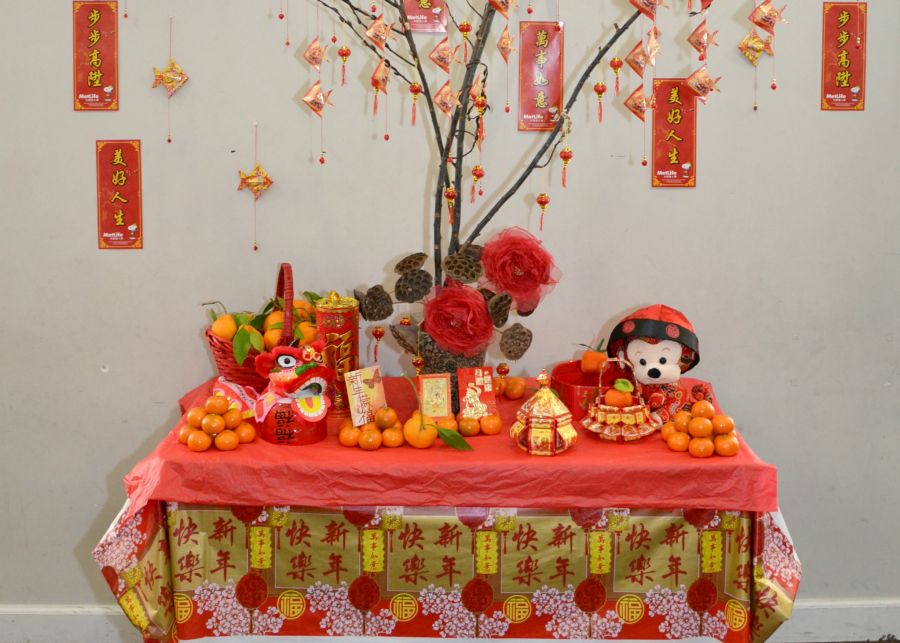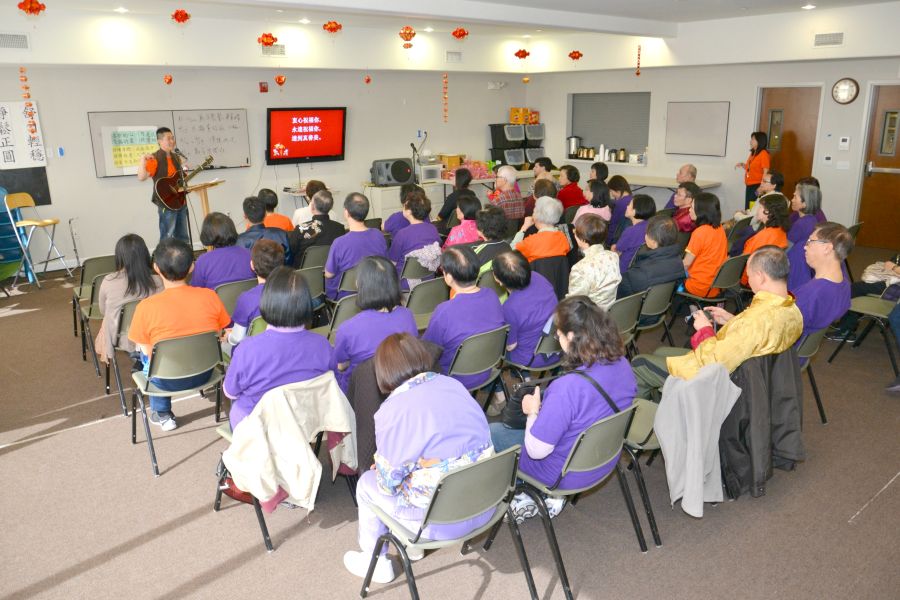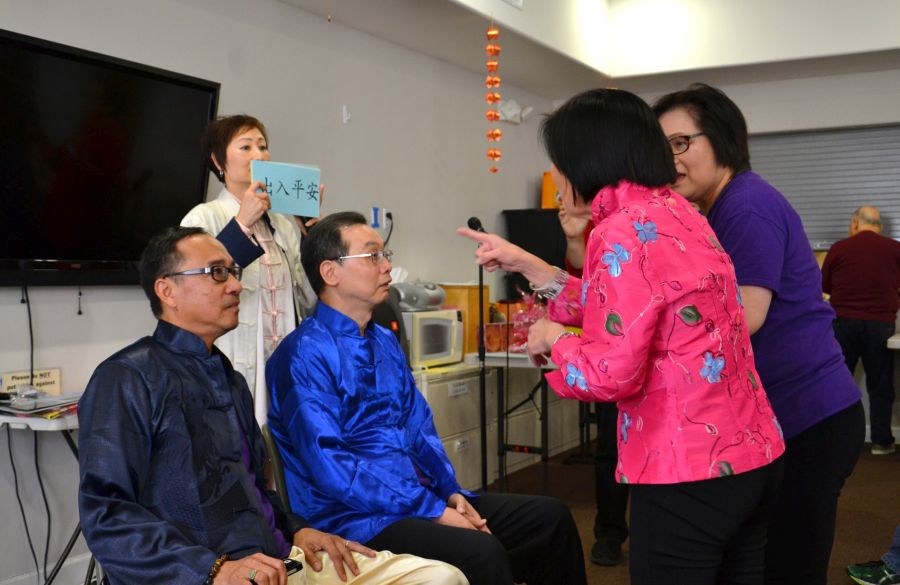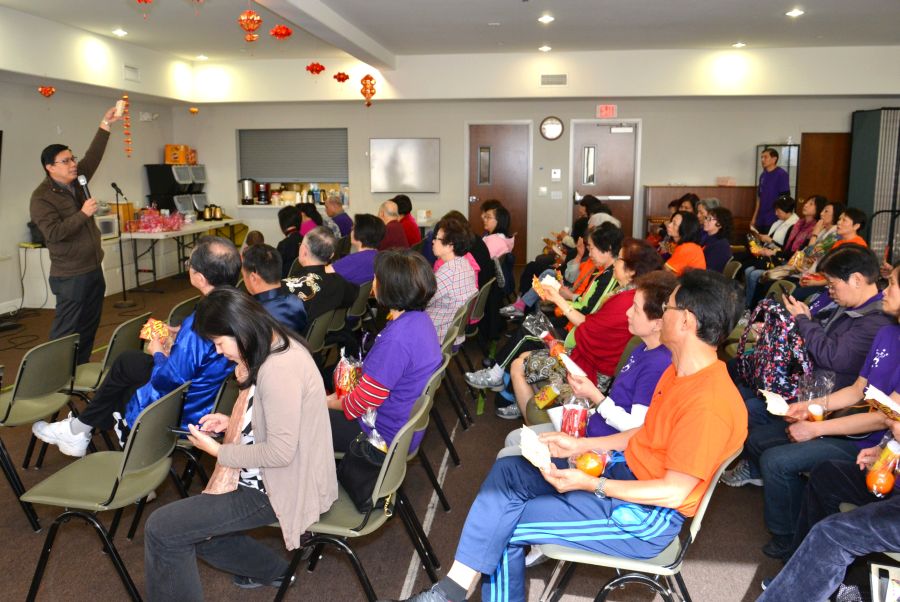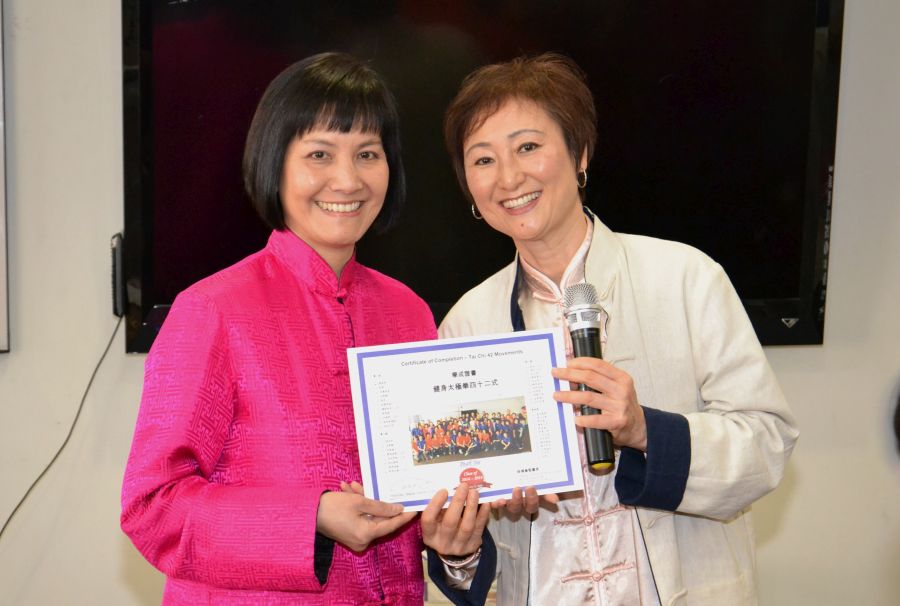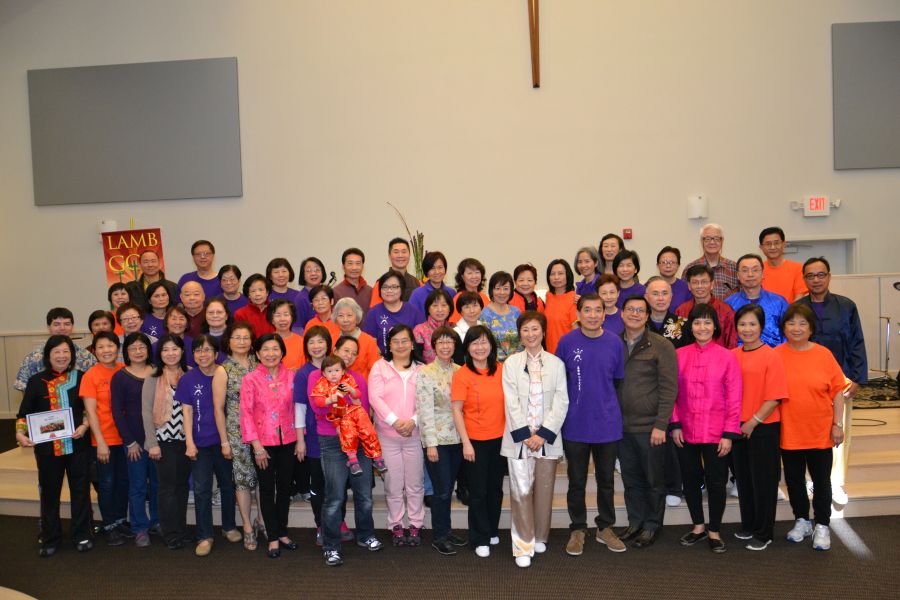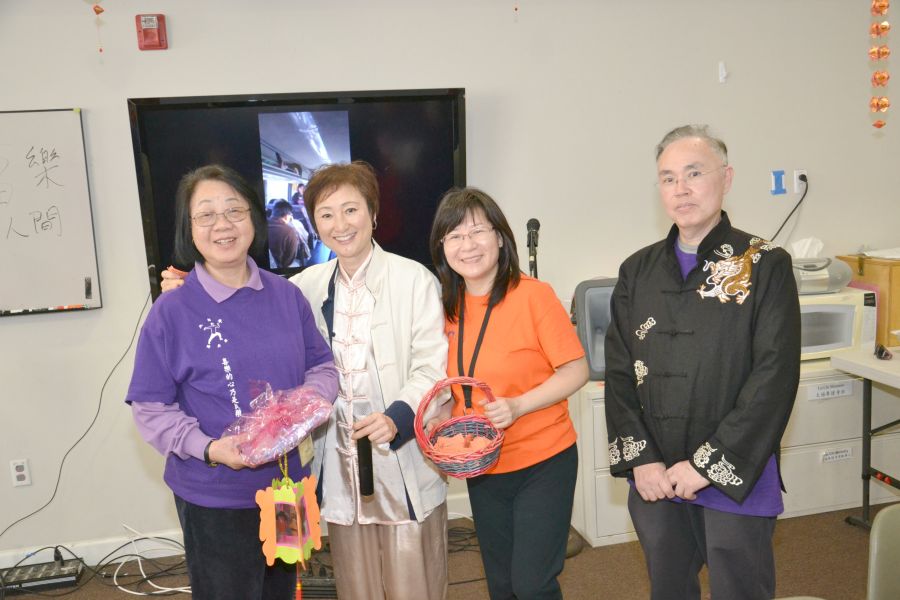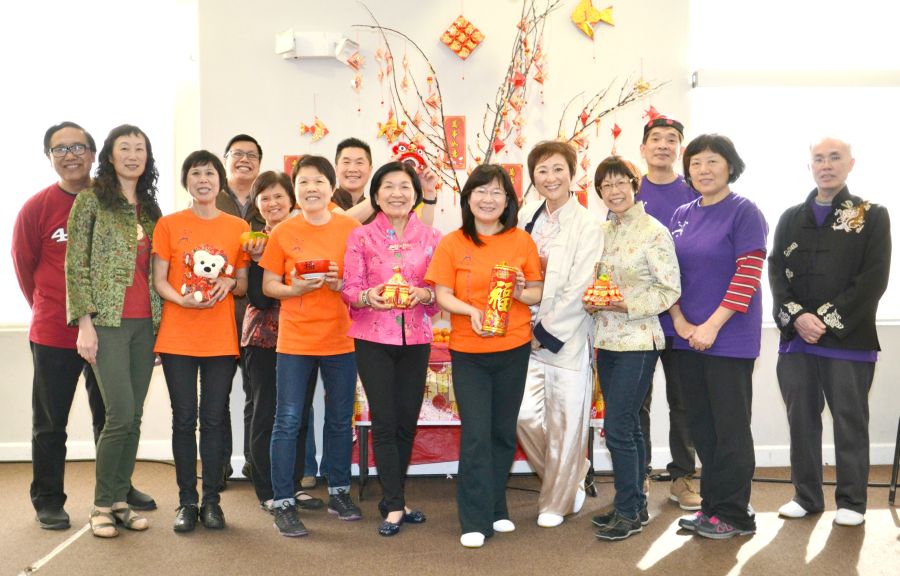 February 13, 2016

Tai Chi Exercise Ministry celebrated Chinese New Year and Class of 2016 who had successfully completed the Tai Chi 42 movement Exercise. Around 60 people attended this event.

On that day, our parish hall was festively decorated "Year of the Monkey" by Eling Ng. Excitement filled the hall as Elder Tom opened our program with Chinese New Year greetings and led us sing several " bless you " songs; soon everyone realized the theme of the day is - "blessings".

The second program was to guess on Chinese New Year greeting phrases game led by Elder Jerry. At first the fear of failure hindered participants from going up to play but after some encouragement , the winning spirit prevailed. Excitement and laughter filled the hall as each team strive to win. Of course all are winners and each received a New Year goodie bag including a beautiful "Blessing" gospel track inside. Pastor Lau used this gospel track as a gateway to his message of God is the fount of blessings to all who believes and follow Jesus.

The third program was to celebrate Class of 2016; 10 participants received the certificate of completion from Master Carmen Wong. Graduates thanked Carmen for her love and patience in teaching them Tai Chi exercise as well as sharing the gospel with them. Carmen gave all glory to God and thank the church for supporting this ministry. Then it was group picture time in the sanctuary .

Afterward was lunch time; in the past, after a delicious meal would be the completion of program, but this time Lancy and Andrew prepared a surprise for the participants - it was raffle time! Each one of us holding onto our raffle tickets hoping Lancy would call our number. Laughter and cheers filled the hall as over 20 people were called to receive a beautiful gift or lucky money. Once again each winner wants to take a picture with Carmen! Of course to take pictures in front of the Chinese New Year festival table was a must for keeps sake - single, couple, group pictures were all welcomed by our photographer Elder Jerry!