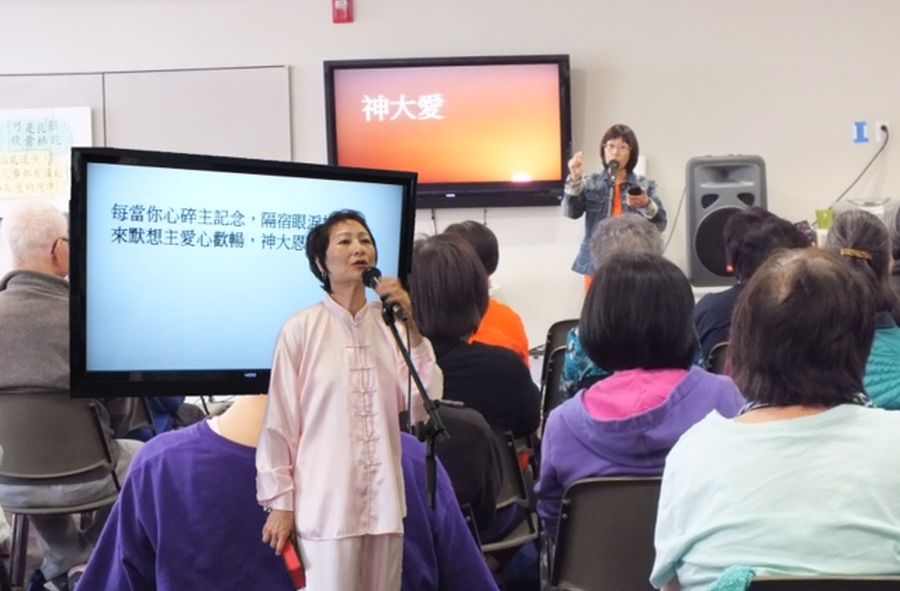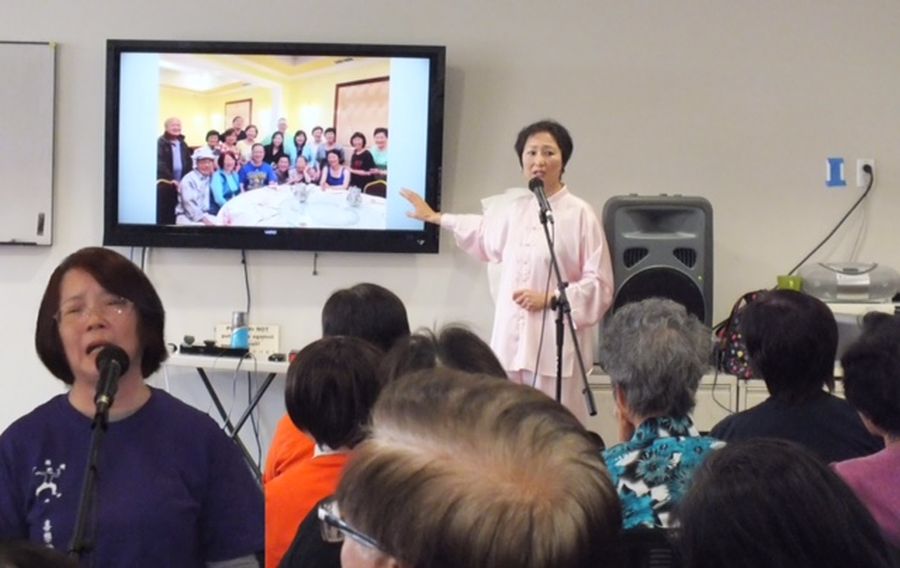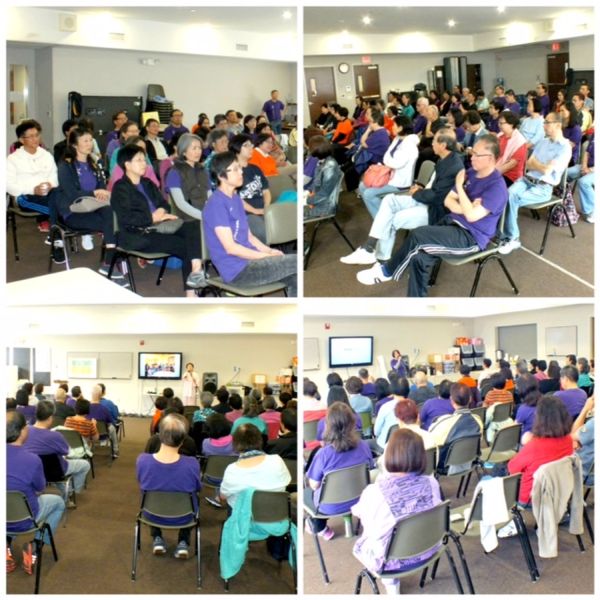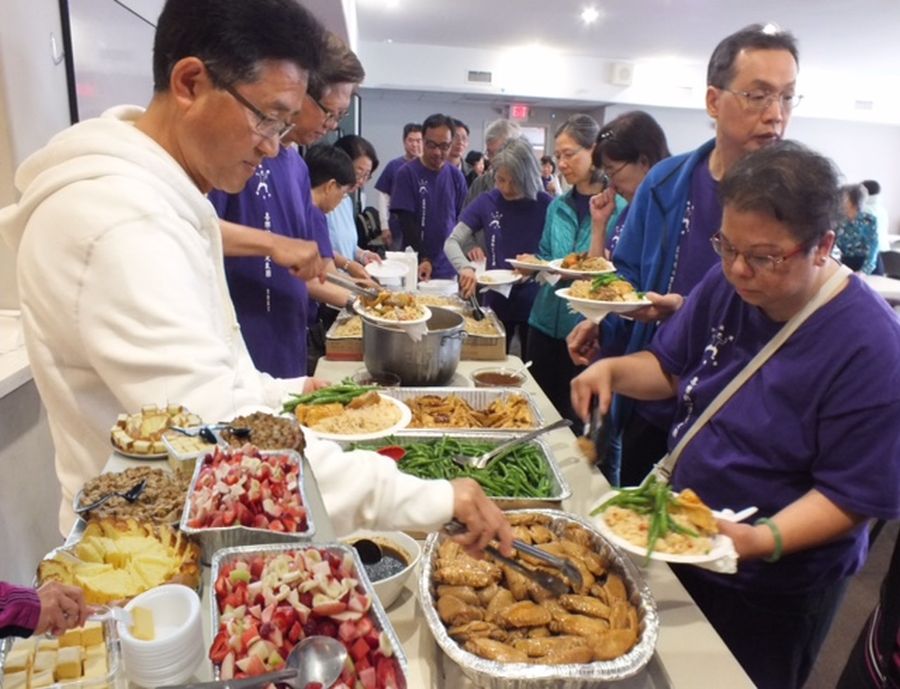 July 25, 2015

Tai Chi Exercise Class special Gospel outreach event was held on 07/25/2015. 47 Tai Chi exercise participants and 12 helpers attended this event. Carmen and Eling shared respectively the healing power and mercy of God. Tai Chi class participants were all touched by their testimonies. Over lunch, some participants shared their own miraculous healing or protection from God. We give God the glory and honor.

Below is Carmen wong's testimony:

Carmen shared her emotional pain as she accompanied her mother in and out of Intensive care unit from February to May. The prognosis was poor to the point of doctors asked if the family want to give up in fighting to keep her mother alive. Carmen struggled with what she should pray for, for God to take her mother to heaven or ask for a miracle of healing. Carmen prayed God's will be done and trusted God knows her heart's desire to spend more time with her mother. A team of prayer warriors joined in to pray with Carmen. Miraculously after four months, God in His mercy turn the tide and grant Carmen's mother strength toward road to recovery. She was able to be discharged to the rehabilitation center and finally discharged back to home without any respiratory problems. Our Prayer Team promised to take her for dim sum when she gets discharged and we praise God this promise was kept on 7/11/15.

Eling Ng's testimony:

Looking back, when my son told me he will attend the seminary, I thought it was a spur of the moment decision. . Until the day he came back from a Mexico mission trip, he immediately went to the seminary, then I knew it was true. Finally he graduated and actually came back to his home church to be a pastor. Six years passed, on March 6, 2015, the night of our Annual MissionConference, he led the closing prayer and gave the benediction. March 7, four o'clock in the early morning, my daughter told me that my son had a serious car accident with possibleamputation! I prayed that God to be with him, whether alive or dead.

In the ICU, I saw many tubes attached to his body and head. I placed my hand gently to touch his left leg from the thigh down to the knee and stopped; I knew then his leg was amputated! My body shook uncontrollably. My daughter said, "he can hear". I immediately told him that "mommy loves you, you need to wake up, your children and your wife are waiting for you, I want to see you standing on the pulpit to preach, to witness God's mercy". At that time my mouth and heart repeatedly said these four words - "Oh Lord have mercy". My mind was blank! On that day, the doctor left a message that they might need to amputate higher. In tears my husband said he hoped one day he will see his son stands up to hug him. Pastor Lau and his wife came to visit us at home. In tears we knelt down to pray, and asked the Lord for His mercy. Pastor Lau said the Church is a family, so let the brothers and sisters to help. At that time I thought this is my personal family's affair, how can it be extended to Church members. Surprisingly, several brothers and sisters brought over food. A group of prayer warriors continue to intercede, not just the Holy Spirit Church congregation, but many of whom I do not know such as the various Bay Area churches, both Chinese and English churches, our national Lutheran pastors, far away from Hong Kong, China and even India.

God not only hears our prayers, His blessings were far more abundant than all that we ask or think. Later I discovered that Chris was tired, fell asleep and hit the highway barrier metal bar.It crashed through the car, pierced through below his left leg and stopped an inch short of his head. His body was not injured. He literally loss all his blood! In the emergency room, they could not find any blood pressure in him. He received four packs of blood before any surgery has begun. Thirty doctors stated that it's hopeless but they will do their best. At the time of the accident, Chris first called 911. He then called his wife to inform her that he was in a serious car accident; he told her he loves her and the children, and he is going to SF General Hospital. So his wife arrived at the hospital even before the paramedics. He remembers the name of the driver who stopped by to stay with him until the paramedics came.

60 days of hospitalization, there were many bacteria in his body. Within seven weeks he went through 14 surgeries, and took a variety of painkillers. I asked God in prayer to have mercy on him. Since he survived after losing all his blood, I was convinced that Father God saved his breath; God must have His will for him to accomplish. I boldly asked the Merciful Father, since he allowed this accident to happen, I prayed God be responsible for healing him to the end. I believe in Him, because the Scripture says, "I will not leave you as orphans ", "as your days, so shall your strength be","do not fear; only believe", "your faith has made you well", "My grace is sufficient for you". Father God, this is what you said and this is what I believe.

I have been very worry if he will be able to accept the fact of amputation! He actually said, "I anticipated it". Lord, my God, Abba Father! I know that God is love, and now I have experienced the love of God, as the Scripture says, "I had heard of you by the hearing of the ear, but now my eye sees you".

The day my son was discharged home, in the garage, he embraced his father; his father's wish was fulfilled. My God, you are really great! I want to fall down on my knees and worship you! In the most dangerous time, I am convinced that God the Father has saved my son and has granted him the breath of life! This is so powerful that I can now believe without any doubts, God has given Cecilia and Christopher in my life. This is truly a gift from God.