Time :
Every Saturday mornings
Place :
Parish Hall, 2400 Noriega Street, San Francisco
In 2006, Pastor Lau encouraged Carmen Wong to do community outreach through the teaching of tai chi exercise. Carmen accepted this challenge along with some AU Fellowship members and started the Tai Chi exercise outreach ministry in March 2007. Before each exercise class we recite our Tai Chi class motto bible verse, Proverbs 17:22 "A glad heart makes a healthy body, but a crushed spirit makes the bones dry." Carmen also uses a 10 minutes break time to share a short gospel message with the participants. For the past seven years, 9 of our participants came to know The Lord Jesus as their personal Savior and was baptized at our Church. We praise God that one of our participants, a former devout Buddhist, was baptized on Christmas Day 2013! For these fruits, we give all glory, honor, praise, and thanks to God, the work of the Holy Spirit!

Please pray for our Tai Chi exercise outreach ministry:
1. Weekly 10 minutes gospel message by Carmen, Pastor Lau or other AU helpers.
2. Monthly small group bible study on the last Saturdays at 11 am ,led by Pastor Lau or Mary Ma. We have an average of 20 people in attendance.
3. A few of the participants attend our Sunday School and Gospel Fellowship on a regular basis. Pray for their salvation.
4. We have large group gospel outreach events three times a year. On an average, we have 35 Participants ( not including helpers) attended these events. We pray that more will attend in our 2014 gospel events.

We praise God for the outreach opportunity to provide community services through the Tai Chi exercise and to sow the Gospel seeds in the lives of all who attended our Tai Chi exercise. We thank God for Carmen Wong's faithful service in this fruitful ministry. To God be the glory.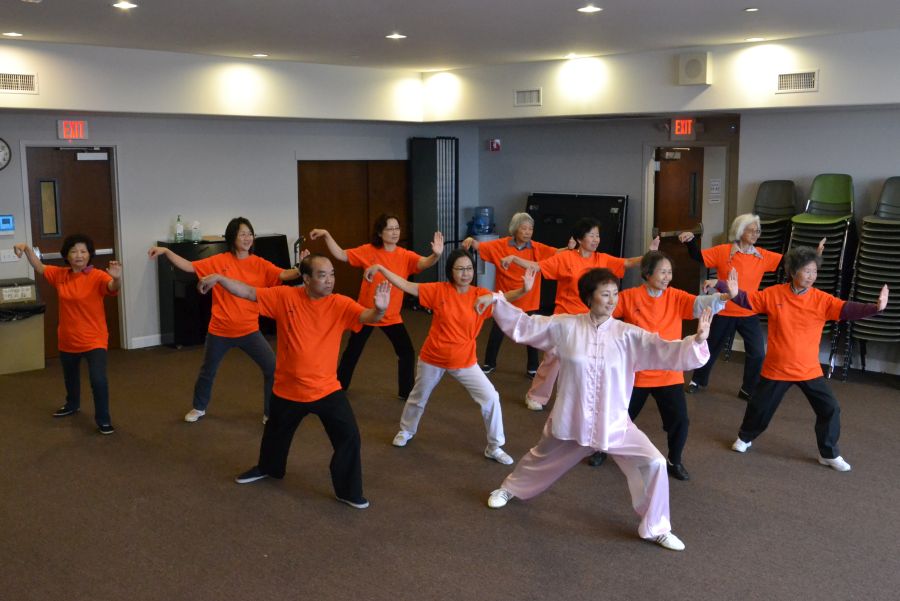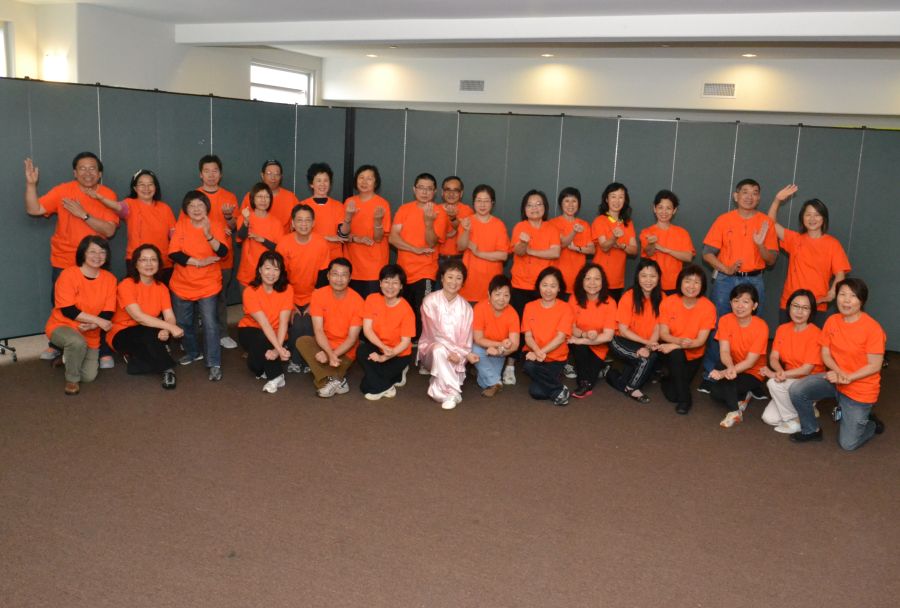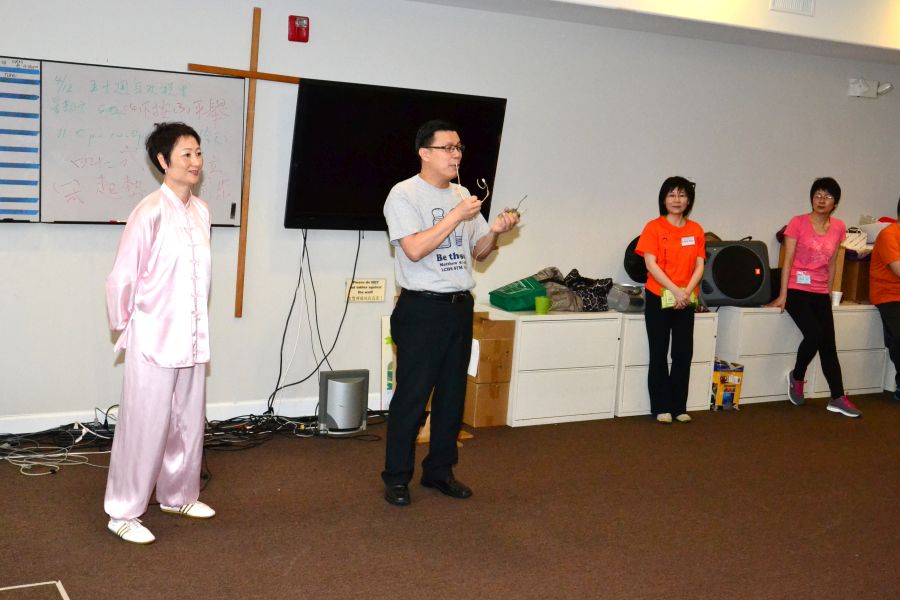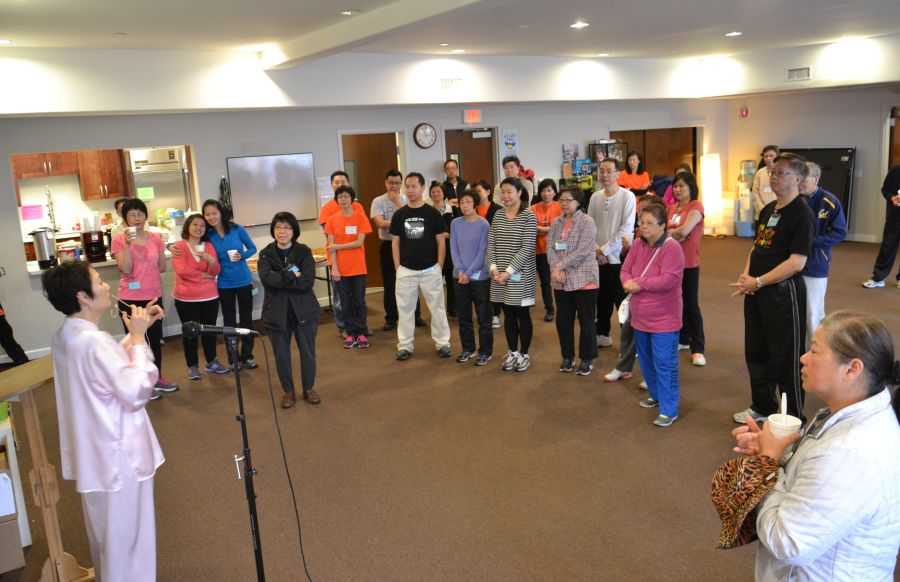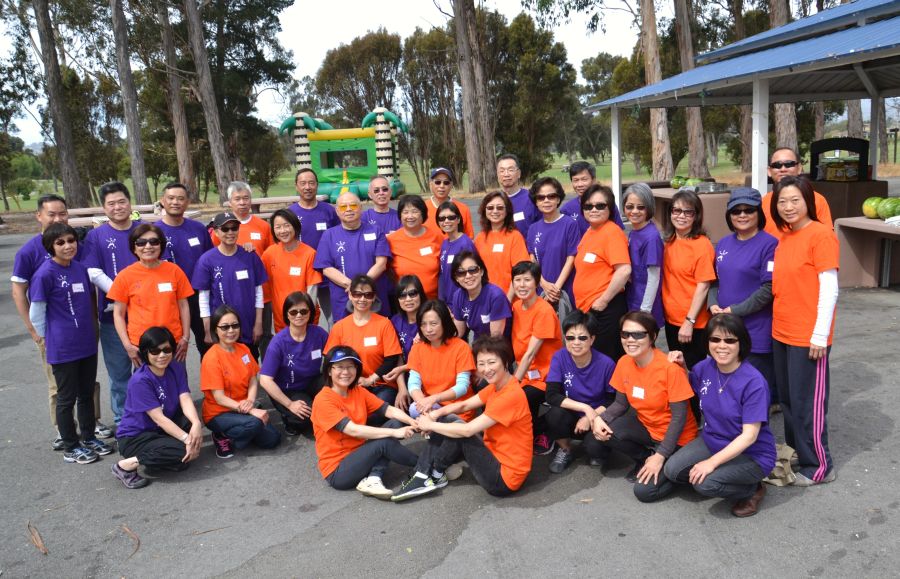 News: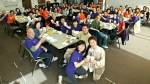 On 10/25/14
, 50 Tai Chi exercise class participants and 12 Tai Chi ministry team members gathered for our large group gospel outreach event. Double happiness was the greetings from our Tai Chi participants to Carmen. The first happiness is to celebrate Carmen's birthday and the second happiness is to commemorate their daughter's wedding - Lorraine & James Chen on 10/10/14! Thanks to Lancy who make a slideshow of their three weddings. Carmen & Gary's wedding and their two daughters' wedding- Charlene & Johan and Lorraine & James. Laughter filled our parish hall as Elder Tom led us sang several love songs. Pastor Lau shared a message on The Big Heavenly Banquet- the theme of this gospel outreach. God's invitation to all come join the Big Heavenly Banquet- JESUS Christ is the central figure in the wedding and all who believes in Him will be at the Big Heavenly Banquet. Gary led the group to play wedding wishes games. Once again laughter filled the hall as all 62 of us celebrated Carmen's birthday; we took pictures, pictures, and more pictures!
On 3/29/14
we began our fifth beginner class. Currently we have three classes, 35 in the Beginner class , 23 in the Intermediate class , and 26 in the Advance class, a total of 84 participants.